Why Sage Cloud Hosting?
Sage is the market leader in cloud business management solutions with 3 million global customers. Sage hosting is built to respond to the demands of twenty-first-century companies giving them the stability of the desktop with the flexibility of the cloud.
Sage Business Cloud offers a powerful set of cloud products for small business so convert your existing Sage software to the cloud with hosted Sage and experience the many benefits:
Use your existing Sage licence
Compatible with: Sage50, Sage 200, Sage Payroll... and more!
Looks & feels the same
Access anywhere, anytime - Always available!
Sage Hosting is safe, secure & easy to convert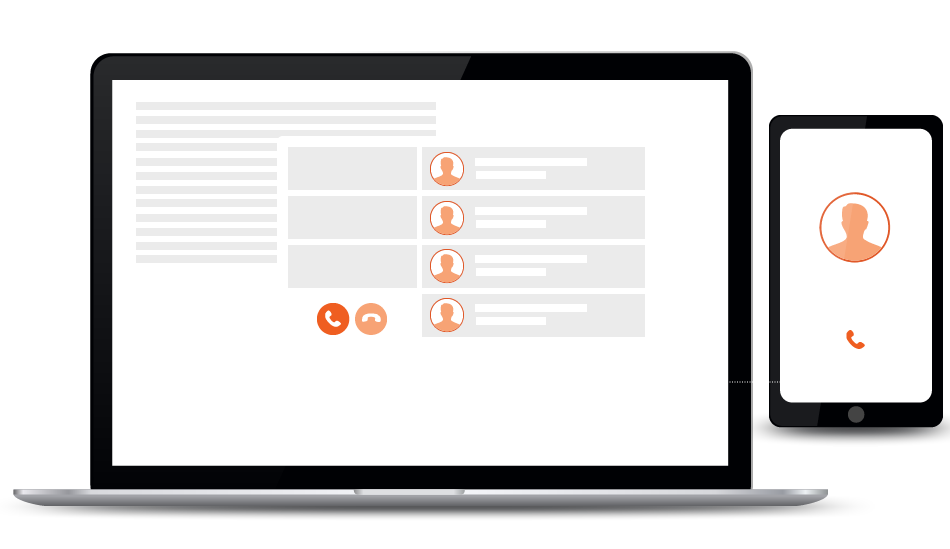 Knowall IT market leaders in small to medium size business VoIP solutions. SWYX the award winning business VoIP system that fully integrates with PC, Mobile & Tablets. Changing the way we communicate with new technologies and devices completely tailored to your business needs!
Benefits of converting to SWYX business VoIP solutions:
Reduce call charges
Tailored to your business needs
Staff can make and receive calls from any location, Anytime anywhere.
Award Winning
IBS total solutions for Process Engineering and Handling Projects including Storage, Silos, Mechanical, Pneumatic and Vacuum Conveying Systems from initial surveys and plant reports to complete turnkey projects including design, installation, contract management, manufacture and supply of equipment and electrical control installations including PLC and SCADA design and implementation with optional online support.
Products IBS offer include:
Silos (mild steel clad, stainless steel or aluminium)
Intermediate Storage Bins from mild or stainless steel
Rotary Seals
Activators and Screw Dischargers
Screw Conveyors and Metering Conveyors
Chain and Flight Conveyors
Band Conveyors
Belt and Bucket Elevators
Metal Detectors and Magnets
Blowers - distribution and land-based for conveying and fluidisation
Heat Exchangers
Tanker Fill Stations, Solid Acrylic Sight Glasses, Blowline Pipes, Bends, Couplings and U bolts
Level Control and Monitoring
Ring Main and Stop End Distribution Systems to mixers and service bins including diverters
Sack Tipping and IBC points
Minor Ingredients Addition both dry powder and liquids
Weighing Systems - in-line and load-cell based
Liquid additions to mixers including flow meters and pumps
Infrastructure - Walkways, Access Platforms, Access Ladders and Staircases
Complete LEV systems for mixing rooms, ingredients plants and sack tip points 
IBS is the sole European distributors for the Fruitland Vacuum pumps road tanker equipment 
Driven by Design Road Tanker Equipment
Designed to Tackle the Toughest Liquid Waste Applications Including Oil & Gas, Environmental, Industrial, Septic Grease and Any Waste Management.
Fruitland RCF 250 Vacuum Pump
Primarily used on trucks servicing light septic and portable toilet applications is the smallest of the rotary vane vacuum pumps.
Fruitland Manufacturing™ (Fruitland) was established in 1957 as Fruitland Tool and Manufacturing by Helmut Bader.  Helmut was a tool and die maker who's entrepreneurial drive precipitated the formation of Fruitland to fill a need in the industrial community in Southern Ontario, Canada.  Through the years Fruitland became known for its exceptional work in helping various industries with innovative machining solutions and tool and die making.

When searching for an authentic tantra massage it can be difficult to know where to turn. Seeking a Tantra Massage may mean that you also have lots of questions and at Tantric Journey, London the qualified and knowledgeable tantra therapists have always got the time to answer your queries on tantra massage.
You may be searching for tantra massage and at the same time wondering, ''what is tantra?'' Well, tantra is a Sanskrit word for 'weave' or 'woven together' and it can be loosely translated to mean 'to expand', indeed a truly authentic tantric massage is liberating and deeply expands your ability to experience bliss in all areas of your life.  If you go to a Tantric Journey Tantra therapist you will find that the tantric massage will liberate your innermost sexual energy so that you are able to feel true revitalization and reach great levels of pleasure and ecstasy.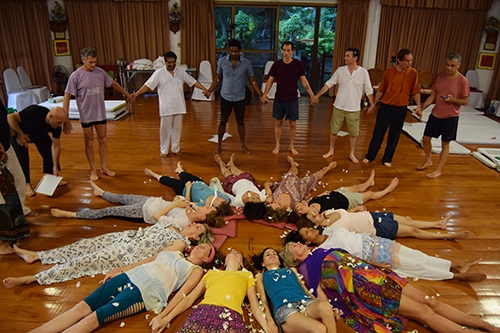 If you receive a course of tantra massage treatments from Tantric Journey you will find it an education and will find that you learn much about yourself and indeed tantra. In many ways your tantric journey therapist will be your guide and Tantra Teacher. If you are looking for a Tantra Teacher then Tantric Journey offers an excellent range of courses for beginners, couples and those who want to become tantra practitioners. The main Tantra Teacher at Tantric Journey is Mal Weeraratne who has been offering Tantra massage and tantra treatments for over twenty years. Mal is a highly inspirational and gifted Tantra Teacher being able to impart his valuable knowledge and techniques in Tantra in a truly unique way.
JF marquees have done it again! They know how to ensure a function goes smoothly with the perfect marquee for the occasion. Collaborating with Lady W, Darling Magazine and NC Supper Clubs get together with a beautiful starlit marquee. The ultimate Christmas party and birthday bash.
There can only be one way to celebrate Lady Wimbledon's birthday and the festive season with the biggest party of the year.
Wimbledon's finest came together including the Mayor of Merton, Eyes of Lady W bloggers, Darling Magazine editors Karine Torr and Marja-Leena, and Wimbledon Brewery, with celeb guests such as Big Brother winner Jason Burrill and music artists Malory Torr, So Solid's Twin MCs, Lord TCO and Wordz, this party was the place to be – even if it was only a Wednesday night.
With a beautiful Trafalgar marquees that seamlessly became an extension out from the venue, guests were able to dance the night away as well as chill out on the sofas inside the marquee under the romantic chandelier and starlit roof lighting.
The venue was decked out in festive decor with Christmas wreath and floral arrangements by Brian Kirkby and light up trees by Room Remedies.
Brilliant catering team of NC Supper Clubs put together a delicious menu for the crowd to enjoy. The collaboration between chefs Anjula Devi and Elizabeth Brown of Coco Labelle was flawless.  To book your special occasion in Sussex or Surrey and find out what exquisite marquees are available get in touch with JF marquee hire Sussex and JF marquee hire Surrey.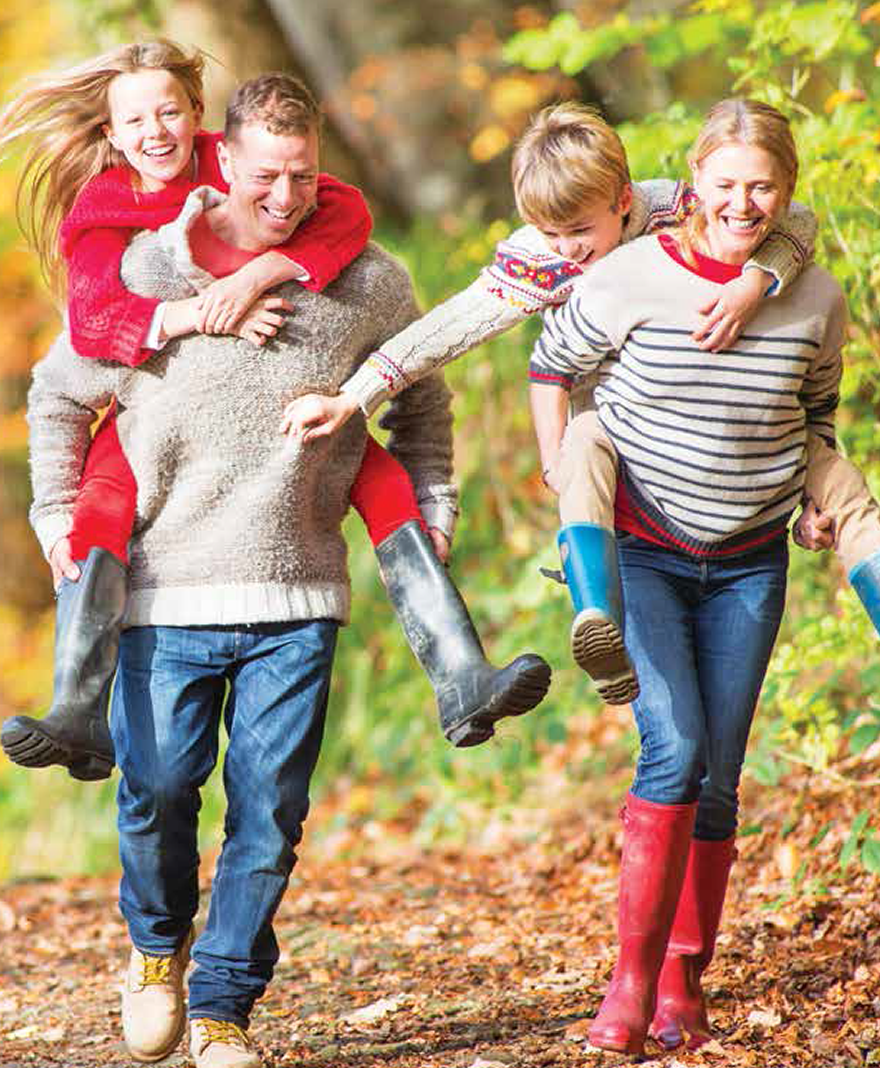 Lodge Brothers have been assisting the community with funerals for over 230 years offering a professional and personal service that their clients have come to rely on. Lodge Brothers legal arm of the business has helped hundreds of families with accessible, affordable legal advice in relation to Probate, Wills Twickenham and Lasting Powers of Attorney.
They have a highly qualified, strong legal team whom collectively have many years of experience in all aspect of Probate, Wills Ashford and Lasting Powers of Attorney.
MEET SOPHIE ANDREWS – DIRECTOR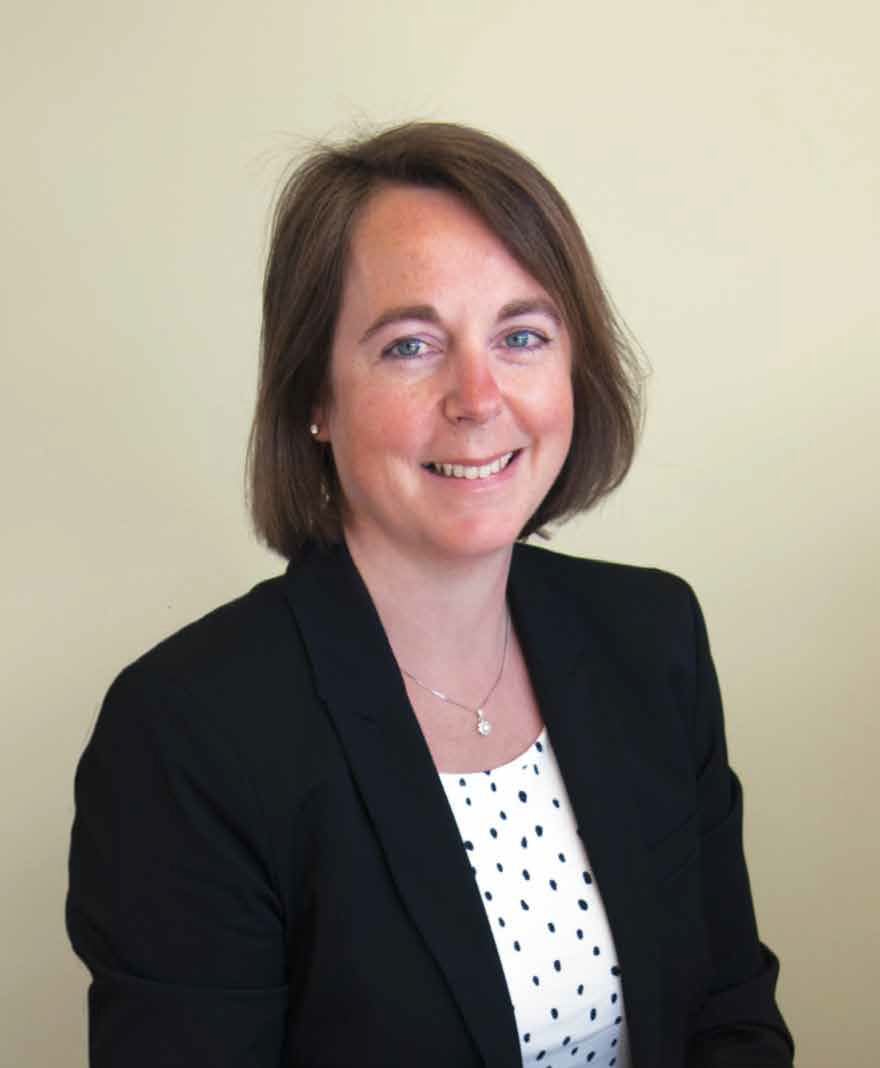 Sophie joined Lodge Brothers as Head of Legal Services in 2016 to develop and set up its legal services business. Lodge Brothers Legal Services is a separate company, which has been granted a licence by the Solicitors Regulation Authority, allowing Lodge Brothers Legal Services to provide professional Legal Services to its clients through its own legal team.
Sophie grew up in Surrey and studied law at University College London and the College of Law in Guildford qualifying as a Solicitor in 1997. Having trained at a leading Private Client Firm, Charles Russell, Sophie has specialised in Wills, Probate and Powers of Attorney and now has many years of experience in these areas. She is an affiliate member of The Society of Trust and Estate Practitioners (STEP) and holds the Advanced Certificate in Will Preparation (passing with a distinction). Sophie lives in Surrey with her husband and three children.
WHAT IS THE IMPORTANCE OF HAVING AN UP TO DATE WILL?
Only 30% of people in this country have made a Will. This is because we do not like thinking about death and we are unaware of the importance of having a professionally drafted Will. Once a person overcomes their fears and makes a Will they find that it is a positive step that gives them great peace of mind. They are reassured that their affairs are in order.
If you die without a Will you die "intestate" meaning the intestacy laws set out which of your family members inherit and the amount. Your spouse will not necessarily inherit all of your estate and if you are unmarried your Partner will not inherit anything.
A legally valid Will, carefully prepared by a qualified expert Solicitor, will ensure that:
you provide for your loved ones in the way you wish;
you choose the Executors who will administer your estate;
you choose the Guardians for your minor children; and
you can take steps to reduce the Inheritance Tax payable.
You can also choose to appoint Lodge Brothers Legal Services as the Executors of your Will. We will ensure that your estate is dealt with promptly and efficiently so that your loved ones do not have the responsibility but do receive their inheritance as quickly as possible.
Fixed fee for a single Will starting from £325 +VAT (£390 inc. VAT).
Fixed fee for mirror Wills starting from £500 +VAT (£600 inc. VAT).
All our fees are fixed and agreed in advance.
Our professional services offer peace of mind to you and your family.
If you don't have an up to date will click here Wills Feltham and Lodge Brothers Legal Services will assist you.
DIY Marquees make things simple for marquee business owners, with useful, practical marquee accessories and amazing marquee lighting packages simplicity is key, simply connect the leads together plug in to the house/extension lead and you're done. If your customer needs another power supply, then an additional extension lead would usually do the job.
This simple system is perfect when you're starting up a marquee hire business but after a while the jobs will become more intricate and so do the electrics. At this point you need to consider attending training courses from our friends at Essential Supplies who are running electrical courses aimed at the marquee hire industry:
Event Lighting Course:
Our one day workshop is specifically aimed at those working within the events industry. We shall cover methods and types of lighting and how to install your system. This is a non examined course and provides no formal qualification; it is de-signed to help candidates with lighting. Candidates will receive a certificate of attendance upon completion.
Price: £180 + VAT per candidate
Marquee flooring packages are designed to be easy to lay whilst giving one of the best finishes available in a marquee using new carpet, available in red, green or honeybeige.
Included in each package is a non-breathable underlay, this is placed underneath the carpet when laying to prevent the build-up of condensation during your event (grass gives off a lot of water vapour if not covered). Grass is very tough so covering for a week or so will not generally cause any harm.
The marquee flooring is simply nailed in place -hammer, nails, cutting knife and a tool belt are included in the package. Watch our marquee flooring video to see how easy it is to lay.
This is the flooring and method of laying used by most of the marquee hire industry.
Modern architecture is a term applied to a group of styles of architecture that emerged in the 20th century and became dominant after World War II. Modern architecture was based upon new technologies of construction, particularly the use of glass, steel, and reinforced concrete. Modern architecture continued to be the architectural style for corporate buildings into the 1980s, when postmodernism started.
Dblo Associates are passionate about architecture in the modern day, having experienced both modern architecture and postmodernism. They are a dedicated, passionate group of individuals who come together with years of experience to create masterpieces.
The development arm of dblo associates has a number of small projects under its belt with some exciting and adventurous new build prospects such as slim houses and canal view apartments.
Their full architectural services include:
survey
lease plans
feasibility studies
design
planning applications
building control applications
tender and negotiation
contract administration
energy efficient
prefabrication
listed buildings
conservation & restoration
research
site finding
brief writing
space planning
space audits
urban planning & design
Having completed many commercial and residential projects throughout:
Architects London
Architects Kensington
Architects Notting Hill
Architects Knightsbridge
Architects Mayfair
Architects Fulham
Architects Clapham
Tantra Workshops and Tantric Lessons London are all available from Tantric Journey- School of Healing and Awakening.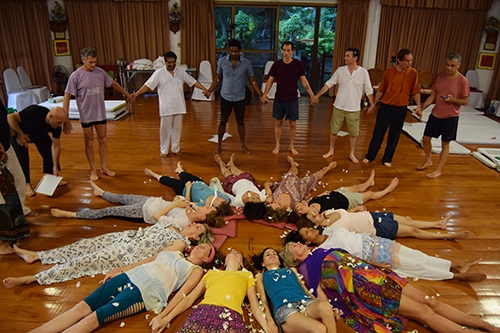 When it comes to Tantra Workshops there are many options available, but the Tantra Workshops offered by Tantric Journey are unique in their quality and authenticity. Tantric Lessons London are run by Mal Weeraratne, founder of Tantric Journey who has studied Tantra and Tao globally, attending a Tantra Workshop with Mal will give you the opportunity to benefit from Mal's vast knowledge of Tantra and emotional release techniques through bodywork.
Tantric Lessons London have been offered by Tantric Journey for many years and hundreds of satisfied students have benefited from a variety of Tantra workshops.  Many students have started with a tantra workshop and have gone on to study further Tantric Lessons London with Tantric Journey, with some students progressing to become Tantric Journey practitioners themselves.
Tantra Workshops and Tantric Lessons London are suitable for men, women and couples. They are truly transformative and a wonderful way to begin your very own unique Tantric Journey. Indeed many students start their Tantric path attending Tantra Workshops.
Tantra workshops are for everybody who wants to learn to experience a deeper relationship with themselves, with the people they meet and to connect with their inner sexual energy. The Tantra workshops and Tantric Lessons London offered by Tantric Journey,  encourage you to be fully alive and present in your body, connect with your feelings, your sexual nature, your heart, your being and your soul. During Tantra Workshops you will learn to embrace and understand your feelings and find a deeper friendship with yourself that builds confidence and self-esteem.  Tantric Lessons London will enable you to learn to connect with your own deep source of wisdom as you develop the capacity to listen to both to yourself and others. You learn to appreciate the richness of all the gifts that life brings you, letting go of conditions and judgments and will enable you to experience unlimited and uninhibited bliss in your life.
These educational Tantra workshops are aimed at bringing greater consciousness into your everyday life, enhancing your relationships, increasing compassion, caring and happiness.
How to become a male escort and become financially free! Are you a student or working part-time and not earning enough money? Dukes of Daisy have the perfect solution to your money problems. Are you confident, relaxed, charming, patient? You may be the perfect person to find a job as a female escort.
Benefits of Advertising with Dukes of Daisy
Work part-time hours and earn a full-time Salary
Get paid Cash in hand
Meet new people from different social backgrounds
Light hearted Non Sexual Fun
Get pampered in exotic locations around the world
Dukes of Daisy rent a friend and companion to rent service is the perfect solution to finding a date. Clients often find themselves in a position where they have been let down for a function or don't have a partner for a wedding or special occasion. They may have booked a holiday and their partner or friend has let them down. Dukes of Daisy carefully select their rent a friend escorts ensuring they have the qualities and attributes that make them a good escort.
Mal Weeraratne – author of Emotional Detox through Bodywork- talks about the true meaning of Tantra
'No examination of the art of Tantra would be complete without first examining its history', writes Mal Weeraratne in his fascinating book 'Emotional Detox – through Bodywork.  In a chapter entitled, ' Ancient Practice, Modern Uses', Mal Weeraratne goes on to explain that 'Tantra started over 5,000 years ago in India.  From India it went to china and they call it Tao'.
Mal explains that Tantra was originally practised as a path to enlightenment through sensual energy called Prana. This is very powerful and when circulated around the body leads to a positive, energised state; indeed it invigorates the entire body. Harnessing sexual energy is a very powerful technique that is an essential tantric technique; and as Mal describes, 'familiarity with Tantra can help a person enjoy life to the fullest'; this is because harnessing sexual energy rejuvenates and improves physiological, emotional, psychological and spiritual health.
Tantric Journey- School of Healing and Awakening was founded by Mal Weeraratne in London as a result of Mal's development of a unique and pioneering treatment method that combines, Tantra, Tao bodywork along with specialised trauma release methods that are capable of releasing trauma at cellular level in the body. Mal Weeraratne is considered a pioneer in the field of emotional detox through bodywork and has treated thousands of clients from around the world with his unique treatment method:  Tantric Journey.
Mal Weeraratne works as both a therapist and teacher from his Tantric Temple in Hammersmith, London, but also teaches at Tao Gardens in Thailand. During his training sessions Mal has witnessed many positive transformations, but for those who cannot attend one of his courses his book is an excellent self-help guide, in which Mal reveals how all women are capable of experiencing emotional freedom and ecstatic bliss, the book covers everything from information on understanding how the female body may be activated to deepen ecstatic states; yoni massage, detox diet; strengthening the pelvic floor, negative emotions, healthy orgasm, healthy male ejaculation and so much more.
Emotional Detox through bodywork is packed with practical advice and tips and readers will learn emotional trauma can block pleasure and cause disease; the difference between soft penetration and deep sustained penetration, including how to avoid premature male ejaculation; the secrets and history of female ejaculation; techniques for awakening and yoni massage; and will come to understand how emotional trauma can block pleasure and cause disease. The book is an excellent starting point for those who wish to improve their health and well-being or wish to understand how negative emotions are stored within the body.
For those who wish to seek professional help to release negative emotions and experience full release /emotional freedom from stagnant negative emotions then a session with Mal or one of his fully qualified Tantric Journey therapists is recommended. Mal Weeraratne has over twenty years experience in his field and offers one-to-one therapy sessions, 7 days per week in London, via appointment.