Industrial Blower Services is a UK-based company which specialises in the sale, hiring, repair, on-site maintenance and emergency call out for low pressure and vacuum machinery. For over 30 years IBS has provided a comprehensive service offering for pumps and vacuums as well as stocking, repairing and maintenance of parts and providing vacuum pump spares and ancillaries supplies for customers in industries ranging from industrial and manufacturing, to Pharmaceutical, Oil and Gas, beverage and food industries, Road tanker, Municipal and Commercial sectors of the market.
 IBS is like no other company in the UK because they are able to offer access to a vast range of stock as well as supply spare parts and ancillaries which forms a large part of the business and contributes to the growth and sustainability of the company and its clients. Those companies who rely on IBS do so knowing that the business is able to deliver professional industrial advice and are backed by the support which they have from the OEM manufactures who's products they have been permitted to stock. IBS carries common blower parts, such as bearings and seals, which are on consignment stock, for all major manufacturers including Aerzen, Dresser (Holmes), Hick Hargreaves, Adams Ricardo/Wade and Robuschi as well as several other well-known and reputable brands. An additional benefit is that due to the size of stock held by IBS, companies can often locate parts and spares for older products which may no longer be available on the market, which means they can replace and repair parts, thereby extending the lifespan of their current industrial equipment.
Spares for most blower sets, vacuum pumps and systems can be found in-stock at IBS. Locate any intake filter element and assemblies, filter foams, non-return and pressure relief valves which are commonly replaced items kept in stock for direct despatch from IBS, in cases of emergency. Customers experiencing difficulties with filtration can rely on IBS to survey any installation and propose suitable pressure or vacuum filters to ensure that smooth operations continue with minimal downtime. In addition, companies can access Analogue gauges featuring various scales and case sizes which are available from IBS. Digital gauges can also be supplied.
IBS acquired a sheet metal fabrication company, PAG, in 2008 which is based in Hanwell, London. PAG specialises in Blower Fabrication such as close tolerance mild steel, stainless steel, brass, copper, aluminium alloy and titanium work and can carry out small, medium or large order for batch work and bespoke once-offs or prototypes, all made to fit per order. Any work which IBS and PAG undertake, covers a range of products from automotive components, electrical enclosures, water and garden features, fittings and fixtures. Component finishing is also a service which is available.
Additional IBS Specialties includes Industrial Blower Repair, Vacuum Pump Sales, Blower Sales, Machine Rental and Hire, Vacuum Pump Repair, Service Spares, On site Servicing, Emergency Call Out, Maintenance, Technical Advice and Installation. IBS have a team of experienced engineers to provide onsite services plus technical and sales staff to provide telephone support.
They say that a change is as good as a holiday. But change can also be extremely daunting and overwhelming under certain circumstances. Take moving to a new city as an example. There are many reasons why people may move to a new city but usually this happens when there is a new beginning following the end of a period in life, such as starting a new job after leaving school or university or moving after the end of a relationship so that you can enjoy a chance of pace or scenery. Change is unsettling and hard but can be the best thing you do with your life if you have come unstuck. And for single men and women, it can mean a fresh start behind the hereto unopened door of their futures.
It is usually at times like this when we look around for companionship. Yes, you can join the local artists / theatre / social / fitness / other club, but you still have to get up the nerve to get up and go there by yourself! There is another choice which some may find less daunting than meeting people en masse. Dukes of Daisy offers a unique solution to the companionship question. A way to easily meet people to spend time with, people who like the things that you like and who you can venture out with together. Especially for those introverts out there, or for someone who has been out of the dating scene for some time, this is a fantastic way of reaching out with the goal of being able to rent a date, or to find someone to go to all those clubs with!
Take the pressure of that first awkward meeting experience with the help of Dukes of Daisy. It couldn't be easier to log on and browse through the many potential dates who are available to help get you back to your former socialising self. Why go it alone when you can rent a female date in your area? Take all the time you need to get to know someone before meeting them in person, by using the online dating service. Renting a female date is simple. Select the person you would like to be your companion, book the date and time, and enjoy your chosen person's companionship, no strings attached. Expect only good, clean fun which is sometimes all a person needs to make them feel more self-confident and ready to face any new environment with assurance.
The greatest benefit of the service Dukes of Daisy service offering is that you can be expect no awkward moments or incidences, either it be your first, second, third more hundredth date. This is simply an uncomplicated companion who is there to help you through a fresh beginning in your life. If you don't have to go it all alone, or you simply cannot bear the thought of another night at home alone in a strange city, try the Dukes of Daisy.
Lodge Brothers Legal Services is a team of dedicated attorneys who specialise in assisting with Lasting Power of attorney, Wills and Probate services. Inspired by personal attention Lodge Brother Legal aims to provide practical and caring services to all who reach out to them in their time of need.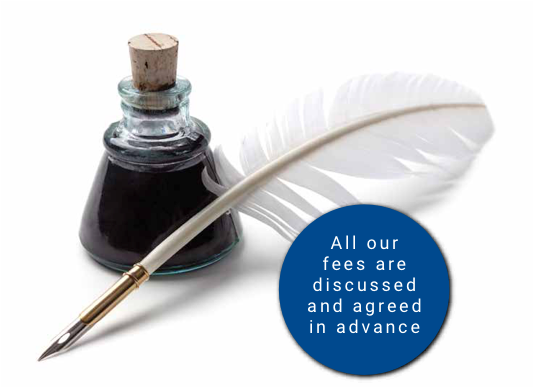 Where a person is taking the proactive approach to their end-of-life management, or planning ahead for the protection of their families, they can be assured that they will have all of their questions answered, and be provided with answers to questions that they didn't know they had yet.
A probate West Byfleet process is one which deals with the administrative side of a person's estate once they are deceased. This is something that most people will need however which few are aware of. Reaching out to an attorney to assist you with the process is the fastest and most accurate way of making sure that all T's are crossed, and I's are dotted. The probate Walton process is approved by the Probate Registry which must take place before the process can proceed. There are 2 types of probate processes which is dependant on whether or not the deceased person has left a valid Will, or not. As long as there is a valid Will, the Grant of Probate will be required if there is an executor of the estate. This is where it is beneficial to have consulted with Lodge Brother Legal attorneys in preparation of this time, as they will ensure that the Will is valid and they will then be able to be nominated as executor of your probate process, keeping it simple and in the right hands.
Should a person die without a Will or the Will is found or be legally invalid, the Probate Registry will need to provide a Grant of Letters of Administration. When a person passes under these circumstances, the person is deemed to have died intestate and the administration of their Will will fall to the legal system to establish the most correct way to administer the estate of the deceased. It is highly advisable for a person to have their Will drawn up by professional attorneys who will ensure that there are no loopholes which may raise questions as to the validity of their Will. Those who are caught short in this area may leave their estate in the hands of the courts and as such, may result in intended recipients of the estate to lose out on what you intended to provide for them after your death.
A lasting power of attorney will assist in situations where, should you fall victim to a situation which may render you powerless to speak for yourself and advise what you would like to happen in the event of your death, whether you would like to be considered an organ donor, whether you would like heroic actions in the event of resuscitation and general provide guidance as to how you would like to be treated medically should you not be of sound mind to do so on your own behalf.
Starting a marquee hire business is a fantastic entrepreneurial opportunity to become self employed and enjoy the freedom of being your own boss. Plus, it provides variety as no customer will come with the same requirements for their specific event. Marquees provide an alternative to your usual venues and create a sense of style all their own, bringing a special quality which standard venues cannot bring. For those looking for marquees for more of a business purpose, marquees provide the business owner with an affordable option which comes with a lot of flexibility. When starting a marquee hire business there are aspects to consider and DIY Marquees have both the experience plus a variety of options of marquee sizes, types and accessories to help you to choose the best marquees on the market.
DIY marquees stand out from the competitors for the way in which they assist marquee hire companies coupled with their extensive range of high-quality and durable marquees for sale which, if you are thinking of starting your marquee hire business, would provide you with excellent options for any occasion or event. DIY Marquee can advise on every facet of marquees from flooring, go lighting, décor, as well as how to add heating and electricity. Buyers can be assured they will receive the most honest and good quality advice to help them business their grow and succeed.
If, as a buyer, you are wondering "What size of marquee do I need?" then all you need do is reach out to DIY for assistance. The main thing to do is decide what size(s) of marquee you require. Once you have established this, then you can decide which range of marquee(s) would be most suitable for your business.
There are several considerations to be made, including size of the garden, or space. If space is limited or if the garden is an awkward size, consider using more than one marquee which can be connected to cover the full area. Multiple marquees require additional planning however DIY Marquees professionals can answer all your queries regarding the most effective and efficient methods of joining marquees. If you need help in picturing the layout of a marquee, use the interactive marquee planner where you can experiment with various layouts. The is also a size guide which can be found on the website which will assist buyers to find the right size marquees. Once the decision regarding sizes is made, it will be easier to decide on which type of marquees you are in the market for.
One extra aspect to consider when starting your marquee hire business, is how to electrify the area in the most effective way. This will enable you to support your clients when it comes time for them to set their marquees up for their business event or for parties where plug points are required for things such as heating, lighting, sound, catering and so on. DIY offers Marquee Electrical Courses which is a one-day workshop, specifically aimed at those working in the Marquee and Events industry. Candidates will be guided through best practises in installing electrical and lighting systems in short-term structures for events, including how to steer clear of some obvious, and some not so obvious, pitfalls.
Bill Gates, co-founder of Microsoft, is quoted as saying "The advance of technology is based on making it fit so that you don't really even notice it, so its part of everyday life". Knowall IT Support near Vauxhall is one which will address all the needs of their customers' information technology and cloud requirements in such a way that they don't even really notice it and it becomes part of everyday life. Faster than your current internet response time, turn to Knowall IT Support near Wandsworth to ensure that your company is at the high end of technology today, tomorrow and going forward.
Gone are the days of waiting to access to data while watching the spinning "circle of death" with dismay … one can almost hear the whining squeals of the modem trying to connect as you image waiting to access your clients 'information. You can remember the days when your client grew more and more frustrated on the other side of the phone as you vehemently apologise for the delay. If your client grudgingly accepts your slow response-time one too many times, rest assured, they will not think twice to change their service provider to someone who has lighting response time just to mitigate their levels of frustration! If you are not able to ensure that your business is ready to go at moment's notice, do not suppose that another service provider is not ready and waiting to take them off your hands.
An IT provider such as Knowall IT knows better than anyone how to provide you with the lighting service you need and will never allow you, as their client, to come in second place in the race to retain your client. Customised IT services are guaranteed to fit your business and your business's pocket, while ensuring 24/7 always access to cloud-based services at the blink of an eye. Professional IT technicians and engineers provide customer service in line with the 5th Industrial Revolution and understand all too well what is required to keep your business up and running, with a smile.
Knowall IT Support near Pimlico is an award-winning company with a reputation which precedes itself with its competitors in the industry. Consistent and careful professional workmanship from the Knowall IT employees is what allows the company to stand proudly head and shoulders above the rest. Friendly first contact assistants are available to provide you with any trouble shooting and will diagnose frontline problems which will be resolved professionally and timeously.
Why settle for less when a tried and tested award-winning organisation is ready to provide you with Managed IT services, cloud computer, data storage, SWYX services at a fraction of the price which you are probably currently paying. In the last decade IT has changed so drastically, and then needs of your users, clients and customers is far more sophisticated than previously. Don't allow your old IT equipment and the days of old approaches towards IT to hold you back from being able to meet and even surpass the expectations of even your more decerning client.

Mal Weeraratne, author of Emotional Detox through Bodywork, is the founder of the Tantric Journey, the school of Healing and Awakening and Emotional Detox and the School of Holistic Body Therapy. As founder of Tantric Journey and a pioneer of deep bodywork. Mal Weeraratne has worked in the field of Emotional Detox since 1994 and has treated over 3000 clients from the UK, USA, Europe and Asia.
As an expert in emotional detox Mal Weeraratne's techniques are designed to assist you in releasing negative emotions which have been stored up within the physical body as a result of emotions and experiences we encounter throughout our lives. We subsequently build up belief systems which we then use as a guide for the rest of our lives, using them to "tell us" that, "based on xyz emotion / experience which we have had before" we should respond accordingly. Sometimes the residues of the emotions and experiences we have had before, will dictate to our bodies which will respond as if a trigger or even a reminder of previous experiences and emotions are real, even when they haven't even occurred again. Our body remembers these past events and the accompanying stress, anxiety or negative feeling we felt at the time by storing negative emotions. A build-up of these negative feelings can lead us into mental, emotion or physical imbalance and subsequently diseases can form.
Detoxing the body of its emotional imbalances can result in improved physical, mental and emotional fitness and well-being being restored. Emotional detox will not only help remove the negative emotions which have been stored in the body but can also eradicate the underlying beliefs, patterns and behaviours which we develop to protect ourselves, when they are no longer required or serving us. Patterns which may have developed as a defence mechanism may no longer be required and yet the body's innate responses may still be triggered, leaving us responding negatively to a situation which no longer requires the same heightened responses.
Facing the truth behind our emotions and behaviours can only be done once we clear the body of its attachment to them otherwise, we are assured of perpetuating these learnt responses time and time again, ensuring a self-sabotaging regime which brings unnecessary stress to our lives leading to disease. Once these emotions have been cleared, we have the ability to look within with enlighten clarity and reassess whether the beliefs we have learned to protect ourselves, are still required. Once we realise that this is no longer the case, we are able to move forward without recreating negative behaviours and patterns in our lives which Mal Weeraratne, world authority on Tantra and emotional release, says can offer deep and transformative healing for mind, body and soul. Mal Weeraratne had acknowledged that his powerful emotional detox technique, detailed in the Tantric Journey, allows both men and women to ''start living a blissful and meaningful life again that is free from the weight of past, negative trauma''.
English philosopher and statesman, Francis Bacon said "It is natural to die as to be born".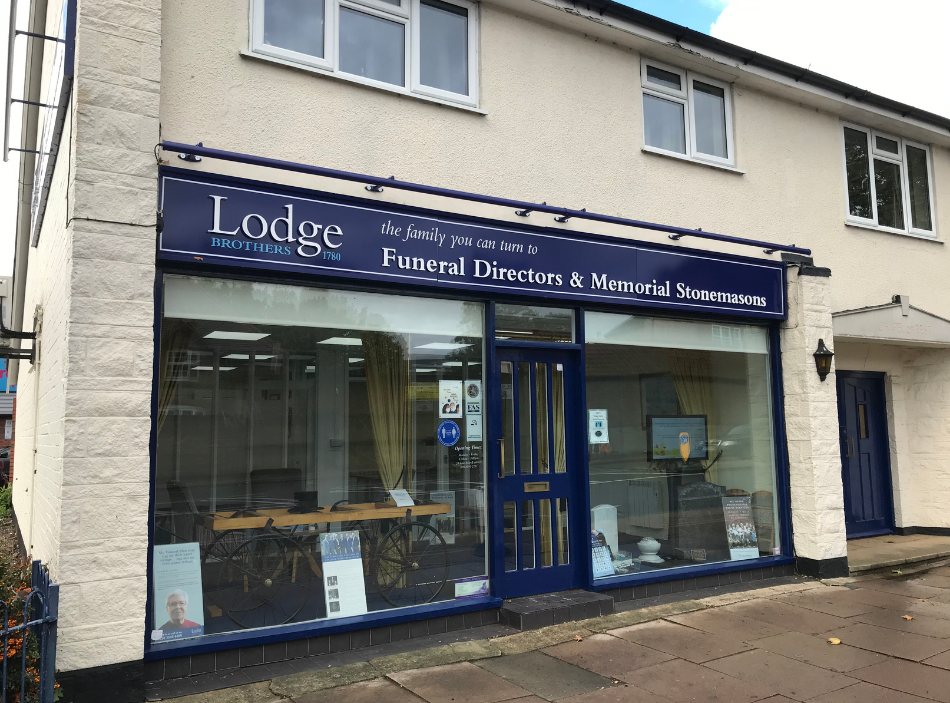 The reality is that death is the natural culmination of all of life and affects everyone either directly, or indirectly at stages through our lives when we are faced with the passing of others. The desolation that the loss of a friend or loved one causes is profound and facing one's own mortality can be distressing as well. It is not only the passing of friends and loved ones which affects our lives but the passing of global and cultural icons, such as Queen Elizabeth II, whose passing touch the heart of millions of people across the world in September of 2022. At certain stages in history, the world has experienced death en mass, such as recently experienced because of the Covid-19 global pandemic which both shocked and stung many with the virus's seemingly callous and unrelenting disregard for the very essence of humanity. No matter who we are, our time will come and when it does, it can ravish the lives of those left behind.
What can we do to mitigate the effects of our passing on others? There are practical steps which a person can take to make dealing with death easier, to a certain extent, for those left behind, easing the hurt and grief and allowing them the time to find the comfort they need to heal.
Here are three important, proactive actions you can take to ease the strain on others when your time comes:
Plan your funeral which will give you the decision-making capacity to ensure all goes according to your wishes when the time comes. After all, you know yourself best and you know what will work for you and your family so taking things in hand will benefit all.
Set up a meeting with funeral directors such as Funeral directors near West Horley, who are situated in several convenient locations across the UK for ease of access. Meetings can be done in person or alternatively online for ease of access. Lodge Brothers Funeral Directors near near Virginia Water are experts who oversee, plan and coordinate all phases of funeral services, including body preparation, visitations, ceremonies, burials or cremations, while delivering compassionate assistance and advice.
Choose your funeral in advance by choosing your required services as offered by Lodge Brothers, which ensures that there will be no hidden extras and which are customisable with various add-on's which you can decide on yourself. Lodge Brothers can price match an unattended (direct cremation) or attended standard specification funeral, against local Funeral Directors based off a written quote.
Lodge Brothers Funeral Directors provide compassionate and practical guidance to their clients and provide funeral services which are personalised and specific for each family as with the years of experience, they know that the funeral day is a most important day for emotional healing and closure. Families across the United Kingdom have trusted Lodge Brothers with the execution of their most loved family members and friends, trusting them implicitly to ensure that every tiny aspect of the event is professionally and carefully taken care of.